Insurance Contractor for Complete Restoration
We are committed to restoring homes and businesses to their pre-damage condition, offering services ranging from water and fire restoration to storm damage repair. Dedicated to providing a stress-free process, we work directly with insurance companies for a more seamless experience. We inspect every job using guidelines from the Institute of Inspection, Cleaning, and Restoration Certification (IICRC) to ensure our restoration services are carried out to the highest standard.
Rapid Response, Total Recovery.
A rapid response is critical when disaster strikes. We design our emergency restoration services to fully support you when you need us most. Our team of experts swiftly assesses the situation, providing an initial inspection of the damage and securing your property to prevent further harm.
With Strong Wall Construction, you are not just restoring your property –
you're reclaiming your peace of mind.
Your Shield Against the Storm:
Storm Damage Restoration Services
Storm damage leaves behind a trail of destruction that can be emotionally overwhelming. But with Strong Wall Construction, your journey to storm damage restoration is streamlined, efficient, and comprehensive. 
We are a storm damage restoration company known for dedication, speed, and expertise. We ensure you are well taken care of, from the first emergency call to the final walk-through of your restored property. Our professional storm restoration jobs have helped numerous property owners recover, reclaim their space, and regain peace of mind. 
Storms Strike, We Strike Back.
It's natural to have concerns about the extent of damage after a storm. However, we ensure our services address all aspects of storm damage, whether it's wind, water, hail, or fallen trees. Even with complex storm damage repairs, we return your property to its original state.
We take a systematic approach to damage identification, accurate estimation, restoration, and prevention. When the storm hits, we're your ally in storm damage restoration.
Don't let damage from storms today disrupt your tomorrow.
Flood Restoration & Deep Water Restoration Services:
We're Here to Help
Experiencing water damage is a distressing ordeal for any home or business owner. The longer the water sits, the more damage it'll cause. Our team acts promptly and supports you throughout the process, so you don't have to worry about anything. 
As a water restoration company, we prioritize efficiency and act promptly to secure your property. Property owners entrust us with their water restoration jobs for fast returns to normalcy. 
Mold Restoration Services
In any water or flood restoration, the threat of mold is a genuine concern. Our team is skilled in water damage restoration and mold restoration services. With Strong Wall Construction, you can trust that we follow water damage restoration protocol meticulously, preventing future mold growth and ensuring a safe environment. 
Our approach to water restoration is methodical, compromising containment and cleaning, inspection, and prevention. We use the latest moisture-detection technology to prevent further water damage and microbial growth. We adhere strictly to IICRC guidelines for water extraction, drying, mold remediation, cleaning, and sanitizing. 
Even with complex restoration, we restore your property to its original condition as if no damage occurred.
Fire Damage? Reclaim Your Space with Our Fire Damage Restoration Services
The aftermath of fire and smoke damage is a deeply distressing experience for any home or property owner. Fire damage leaves an overwhelming sense of loss in its wake. But with our dedicated team of experts, the path to professional fire restoration is clear, straightforward, and efficient. 
We inspect your building's structural integrity throughout our fire restoration process and look for soot and water damage. We use IICRC guidelines for odor control, cleaning, sanitizing, and encapsulating. 
Fires Burn. We Rebuild.
As a dedicated fire restoration company, we ensure you and your family are taken care of from your first call-in to your final walk-through. Our professional fire damage restoration jobs have helped homeowners to recover and find security in their space again.
Our commitment goes deeper than the physical restoration of homes. We strive to restore hope, helping families look beyond the ashes.
In times of crisis, we stand strong alongside you to turn devastation into fire restoration.

Our Property Restoration Process
We take pride in our comprehensive home restoration services, involving you in each step of the process. It is important to us that you feel secure and as worry-free as possible during this property restoration process. Our representatives are available to answer your calls and address any concerns.
SECURE + SALVAGE
We are committed to total restoration services, undergoing initial damage control to secure the property and prevent further damage. Then, we assess and document the damage, removing or salvaging contents as appropriate.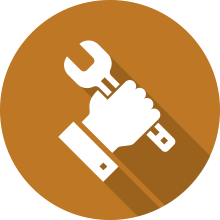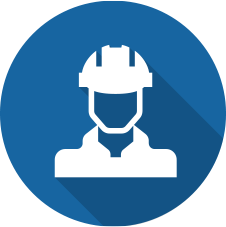 INSURANCE + ASSESSMENT
We provide a detailed estimate and work with you to set up a comfortable budget. As part of our building restoration services, we also work directly with your insurance company to alleviate the stress associated with damage claims.
REDESIGN + REBUILD + RESTORE
Our professional restoration services include redesigning and rebuilding the damaged area, returning your property to its original state or even better. We'll invite you to our showroom, and help you select the best materials and color combinations for the rebuild.
We bring in only the highest-quality workers and materials to complete the job and restore your property. We'll keep you fully informed and answer all your questions along the way.