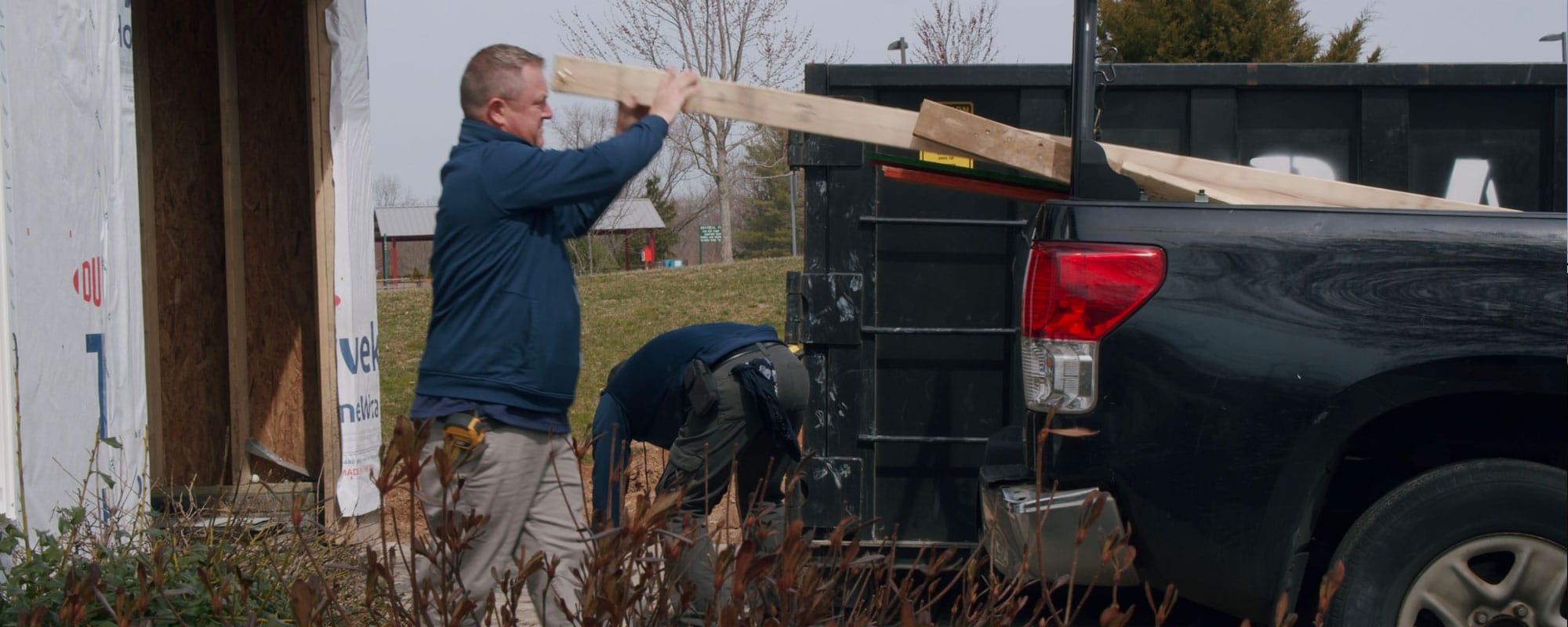 Storm Clean Up and Recovery
You're aware how important it is to prepare for a storm. You have a safety kit, emergency supplies, a backup generator and you know how to follow evacuation protocol. But when it comes to knowing what steps to take regarding storm clean up and recovery s equally important.
STEP ONE: ASSESS THE DAMAGE
Of course, you're going to wait for the storm to pass before you begin to inventory the damage. If you see downed power lines, as is often the case after a storm, stay at least 10 feet away and call 911 right away. Emergency tarp services may also be necessary.
Only when it's safe to do so, take pictures to document all evidence of damage. A severe hail storm or hurricane can take a toll on the exterior of your home. In most cases, the damage will be obvious, such as broken windows, cracked or missing sections of siding. The roof, however, may require a keener eye. A professional assessment is strongly recommended, as there may be more extensive damage not visible to the naked eye.
SIGNS OF HAIL DAMAGE
Missing granules: Hail can erode granules from shingles, which affects their performance and lifespan. Look for circular spots where singles are bare, exposing the black substrate, also granule build-up in gutters and downspouts.
Dents: Apply pressure to dented shingles to see if there is any give. That could be an indication of deterioration.
Cracks: Large hail can leave circular cracks in the shingles. Again, take pictures of these with a ruler.
SIGNS OF WIND DAMAGE
Scan the ground for missing shingles. Also, watch for cracked and curling shingles. An accumulation of granules in the gutters is also a sign of high-wind damage.
SIGNS OF WATER DAMAGE
Take note of all water spots on the ceiling and the walls. Inspect windows for fog between glass panes. Check gutters for excess water build up. If water is blocked from reaching the downspouts, it can damage the structure.
STEP TWO: CALL STRONG WALL
There are a lot of unreliable contractors out there. Be sure to do your homework. Ask a lot of questions. Are they licensed and insured? Do they use subcontractors? Do they warranty their work? Do they belong to a credible roofing association? Read online reviews and ask for homeowner references.
Bottom line: Dealing with the aftermath of a major storm can be stressful. The right Baltimore contractor can help make everything right again. Some things in life can't be replaced, for everything else there is Strong Wall.
For the calm after the storm, call Strong Wall Construction.