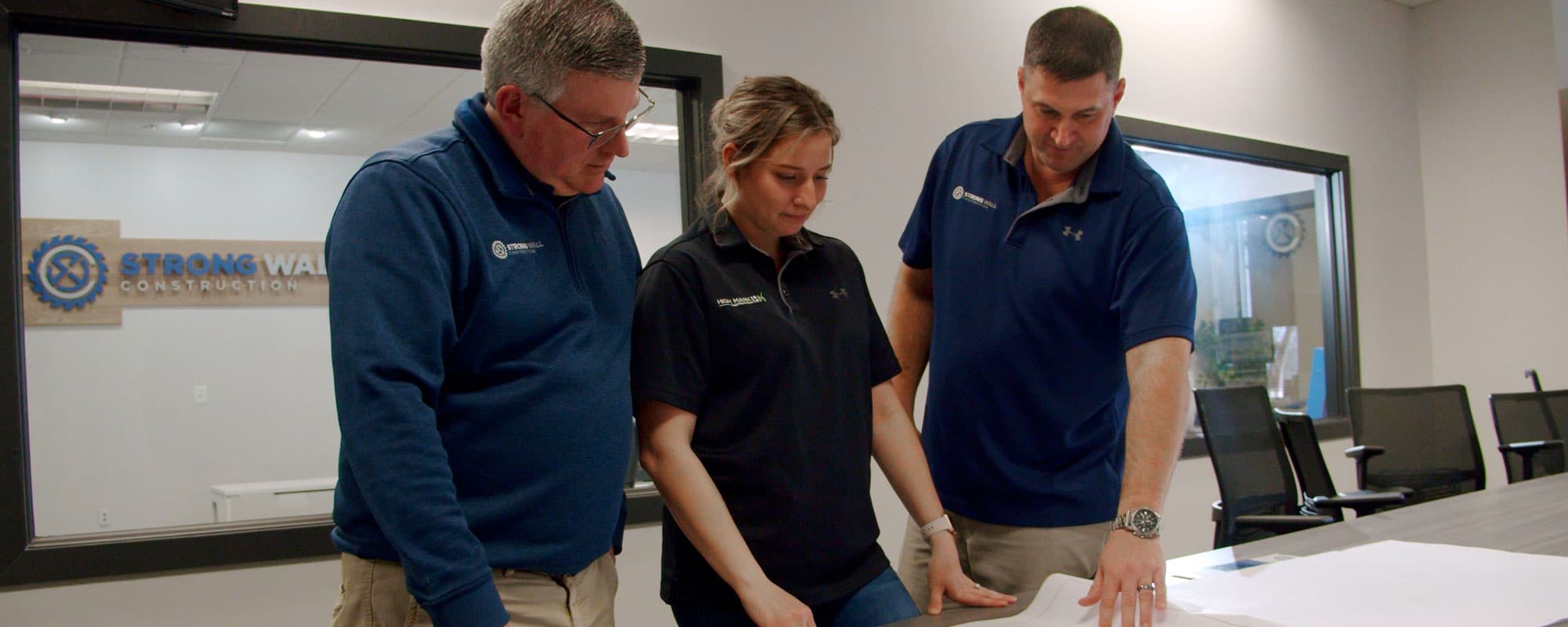 Is your home equipped to minimize the risk of a fire? At Strong Wall Construction, we encourage you to take the necessary steps and precautions in your home or business. Following some of these fire safety tips may save you from a devastating loss due to a fire.
HOME FIRE SAFETY CHECKLIST
CHECK YOUR SMOKE DETECTORS

This is a crucial first step. Be sure to check your batteries regularly, and be sure your family knows what the alarm sounds like in case of a fire emergency.

HAVE AN EVACUATION PLAN

Each member of your family should know how to evacuate from every room. This should include two evacuation routes, in case one is blocked.

INVEST IN A FIRE EXTINGUISHER

Having fire extinguishers placed around the home is key to minimize the risk of a fire taking hold. Having at least one on each floor of your home is a good idea.

TAKE PRECAUTIONS WHEN COOKING

Don't leave anything cooking on the stove unattended. Simple as that!

BE MINDFUL OF YOUR ELECTRONIC DEVICES

Check your electrical appliances and make sure they don't have any frayed wires. Try to avoid running cords under furniture and if you notice any electrical problems, like  hot light switches, turn them off and contact an electrician to have them professionally replaced.

CHILD-PROOF YOUR HOME

If you have little ones at home, make sure that all lighters, matches, etc. are kept out of their reach.
HOW TO PUT OUT A FIRE
Taking the above precautions will greatly reduce your chance of a fire, but if a fire in your home our business should occur, it is very important to know how to put out a fire quickly and effectively to avoid additional damage.
Using a Fire Extinguisher – You may have a fire extinguisher handy, but if you're unsure of how to use it, it won't do you much good! To stop a fire in it's track, follow these steps!
P – Pull the pin on the extinguisher
A – Aim the nozzle at the base of the fire
S – Squeeze the trigger
S – Sweep from side to side.
Taking these measures to avoid a fire in the home will reduce the chances of a disaster happening. If you are unfortunate enough to be the victim of a fire, Strong Wall's team is here for you to restore your home and your peace of mind.