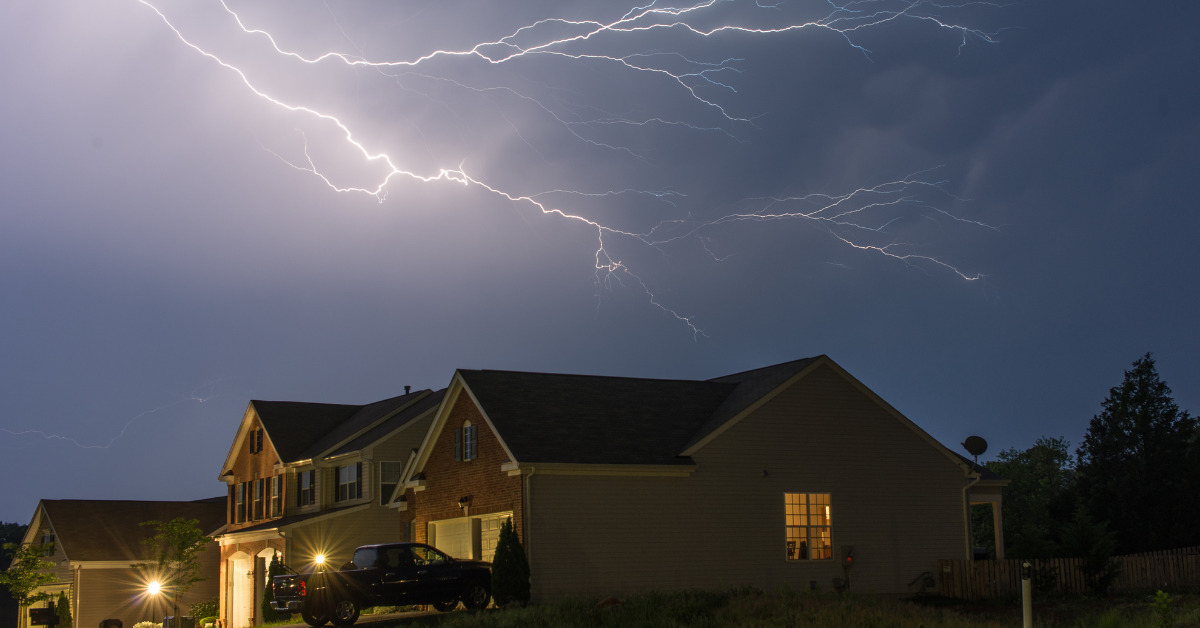 Storm Chasers: How to Identify and Protect Yourself from Home Repair Fraud
As the dust settles after a storm, homeowners are often left to pick up the pieces of their damaged homes. Some unscrupulous contractors follow in the wake of these terrible weather incidents, swooping in to take advantage of distressed homeowners. Known as storm chasers, these opportunistic individuals often make lofty promises of swift repairs but at exorbitant prices, preying on the homeowners' distress and urgency.
Home repair fraud surged during the pandemic, with the Federal Trade Commission (FTC) receiving a staggering 30,000 reports in 2020 alone. In this era of storm chasers taking advantage of vulnerable homeowners, coupled with the increased vulnerability brought on by the pandemic, homeowners must remain extra vigilant to safeguard themselves against falling prey to scams.
Tactics Storm Chasers Use to Scam Homeowners
Storm chasers employ various tactics to scam homeowners desperate to repair their homes following a storm. Many of these deceptions involve emotional manipulation and persuasive language to convince homeowners to hire without proper vetting. Some of storm chasers' standard methods include:
1. High-pressure sales tactics
High-pressure sales tactics meant to pressure homeowners into making quick decisions include offering too-good-to-be-true discounted prices and claiming that repairs are immediately necessary to prevent further damage.
Additionally, a contractor may pressure homeowners into signing a contract without sufficient time to review and understand the terms. They could demand an on-site signature, a signed agreement on the day of the appraisal, or request a response moments after the quote is issued.
2. Unprofessional and shoddy workmanship
Cutting corners, using cheap materials, and poor quality repairs are common for storm chasers, leaving homeowners with unfinished or unsafe projects. 
They may rush through the work or fail to obtain necessary permits or inspections. Sometimes, they may even tell the homeowner they're responsible for obtaining permits, which is never the case. 
3. Lack of proper licensing or insurance
Storm chasers may not have the required licenses or insurance to perform construction work. They could use fake credentials or claim licenses from other states to deceive homeowners.
By being aware of these common practices used by storm chasers, homeowners can protect themselves from falling victim to home repair fraud and ensure that legitimate and reputable contractors repair their homes. Don't let the storm chasers take advantage of your vulnerability – be informed, ask questions, and make informed decisions to safeguard your home and investment.
Tips to Avoid Home Repair Fraud Following a Storm
Protecting yourself from storm chasers requires diligence and caution. Here are some tips to avoid falling victim to home repair fraud:
1. Do your research
Take time to research and vet contractors before hiring them. Look for reputable contractors with a proven track record of quality work and satisfied customers. Get referrals from friends or family who have positive experiences with contractors. Verify their credentials, licenses, and insurance, and check online reviews. Feel free to ask for references from past clients too.
In your research, be cautious of out-of-town contractors. Storm chasers often travel from out of town to exploit storm-affected areas. Be wary of contractors who don't have a local presence or established reputation.
2. Get multiple quotes
Obtain multiple quotes from different contractors and compare them. Be cautious of significantly lower or higher bids than the average – ask questions when these discrepancies arise. Avoid making hasty decisions based on price alone.
3. Verify identification and credentials
Ask for identification and verify the contractors' and their employees' credentials. Check their identification against business cards or other documents they provide. Verify their licenses and insurance with the respective authorities.
4. Get a written contract
Always have a written contract that includes the scope of work, timeline, payment schedule, and any warranties. Ensure you read and understand the contract before signing, and don't sign blank or incomplete contracts.
Remember to trust your instincts if something seems too good to be true or you feel uncomfortable with a contractor's behavior or promises. "No" is a complete sentence, and seeking other options is okay. 
If you suspect a storm chaser has approached you or you've fallen victim to home repair fraud, report it to the local authorities, your state's Attorney General's office (submit a complaint with the Maryland Office of the Attorney General), or the Better Business Bureau. By reporting fraudulent activity, you can help protect other homeowners from falling into the same trap. 
Rebuild Your Home. Rebuild Your Life.
Does your home have storm-related damage? 
At Strong Wall Construction, we understand the stress and challenges homeowners face when dealing with the aftermath of a storm. As a trusted contractor in the greater Baltimore Metropolitan Area, we have over 75 years of experience in restoration and remodeling. We are licensed, bonded, insured, and certified by the IICRC (Institute of Inspection Cleaning and Restoration Certification).
We design our seamless process to make the home repair experience as smooth and hassle-free as possible. As your one point of contact, we handle all the services you need to rebuild, including coordinating with your insurance company on budgets and estimates.
We understand that rebuilding your home is about rebuilding your life, and our team is dedicated to restoring hope alongside your home. Contact us today, and let us help you.